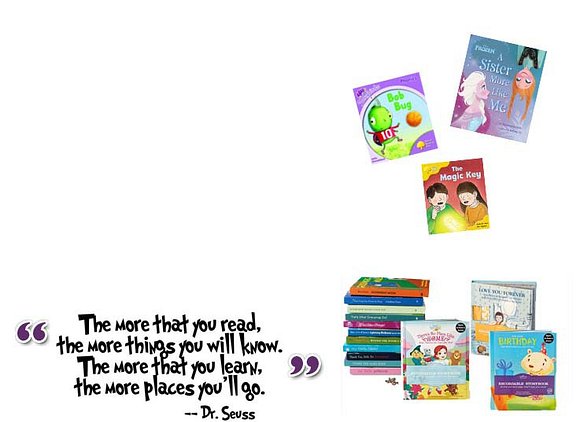 InInTown is excited to announce Reading Club, a literacy program for early readers. With interactive fun games, great songs and lots of rewards, InInTown Reading Club is a great place to set kids up with positive attitudes about reading and learning for life. Every lesson ends with a new book to your growing collection.
The program is delivered in a combined shared and guided reading approach:
Education sound:
Reading levels:
​
Build up sight words
Increase reading fluency
Spelling and Vocabulary development
Writing skills (including grammar and punctuation)
The program has been developed by a highly experienced
team of educational teachers, writers and developers. The
InInTown Reading Program focuses on a core reading
curriculum of phonics and sight words using skills and
strategies essential for sustained reading success.
Early Reader​
Lower Primary
Upper Primary
Our centre is dedicated to working with children and families to best meet your child's needs.